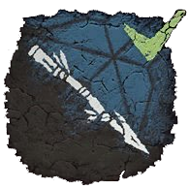 Melee weapons allow the player to get up close and personal with enemies. They have a variety of uses such as stealthily taking out enemies, or smashing armor plates off machines.
A number of NPCs, both friendly and hostile, also use an assortment of melee weapons that are unavailable to the player. The weapons used are typically dependent on the faction and/or tribe. NPC-only weapons can be divided into two categories: One and two-handed weapons, each with their own moveset.
Melee Weapons
NPC Only
One-Handed
Carja Sword, used by Avad, Helis, Nil, and Uthid. Some Shadow Carja can also be seen with these equipped, but are not used in gameplay.
Shock Baton, used by Eclipse Cultist Priests
Two-Handed
Community content is available under
CC-BY-SA
unless otherwise noted.