Welcome to the Horizon wiki!
The best source of information about the
Horizon
series of games, written for fans, by fans.
Horizon Zero Dawn
is an open-world action-adventure role-playing video game developed by
Guerrilla Games
and published by
Sony Computer Entertainment
for the PlayStation 4 in 2017. The next game in the series,
Horizon Forbidden West
was officially revealed during Sony's
The Future of Gaming
event for the PlayStation 5.
We're a collaborative community website that anyone, including you, can build and expand. Wikis like this one depend on readers getting involved and adding content. Click the "ADD NEW PAGE" or "EDIT" button at the top of any page to get started!
Recent blog posts
this is the official place for the Router Machine, with all edits valid, to a point. Now, I'm thinking one person might know the Router, and as such, I'll go ahead and say this: it includes a sketch. in form, it resembles a snake flying around in the air, with a slightly bigger stomach to account f…
at this point, I've hinted at the Striker enough. a Machine made to resemble a snake, with the ability to breathe fire. it has Flamegel as a exclusive loot, which basically costs half as much as blaze. if an odd number, round down. anyway, I'm still working on the drawing (actually, haven't started…
whereas the Control Tower makes them aggressive, this machine has the opposite effect, calming.
intersting title, and the basic summary of this machine when you check the Machine Notebook. it is immune to all damage, though it features a rather weird way of functioning.
this is in the second stage of…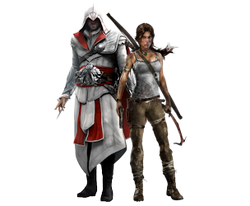 Community content is available under
CC-BY-SA
unless otherwise noted.